Support IDP's in 40 Camps
01/03/2020
Posted by:

Nour

Categories:

CCCM Camp Coordination and Camp Management, Syria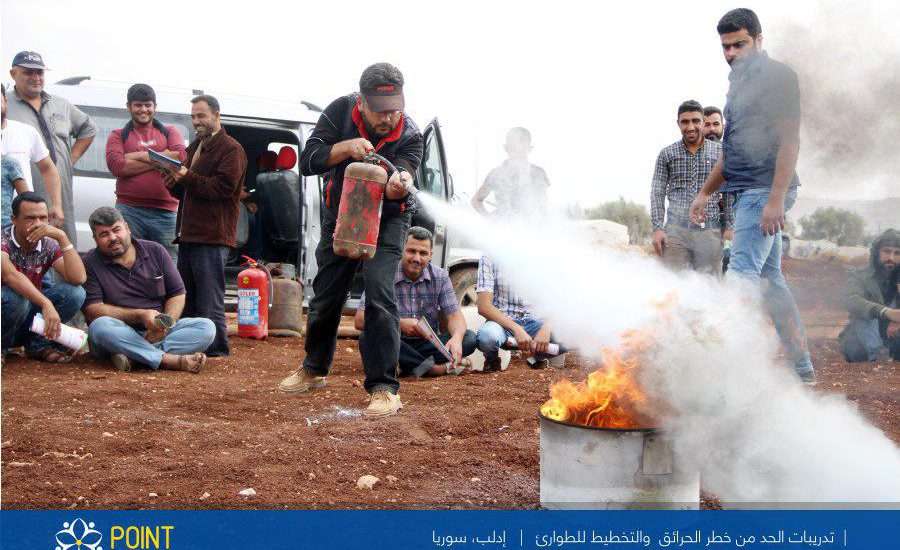 In the past seven months, POINT organization worked on implementing its project "Supporting the Capacity of Internally Displaced Persons (IDP's) in 40 Camps in Atma and Qah"
During the project period, the capacity of 440 residents in these camps was strengthened with specific management training related to the following topics:
Camp Management
Community Mobilization
The SPHERE Project
2000 beneficiaries were trained in disaster response and emergency mechanisms through theoretical exercises and practical skills in the areas of:
First Aid
Emergency Planning and Fire Extinguishing
The project comes to an end with the distribution of points dedicated to dealing with the emergency associated with the camps, such as floods, fires and the like.
The point contains both a first aid kit and 3 powder fire extinguishers as well as a foam extinguisher, two shelves, two dependents, a hose and a pail.
The points were distributed in the camps based on the emergency plans that the trainees drew during the training, identifying the sources of danger and according to the needs of each camp.