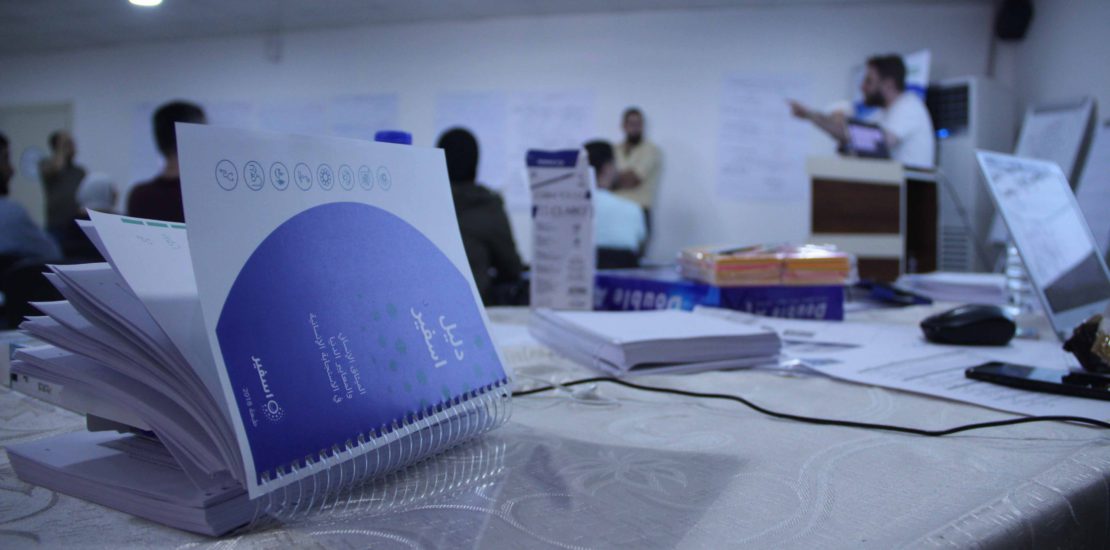 about this domain work
As POINT one of the pioneers in the Capacity Development in the region, this wide domain is aiming to empower and strengthen workers and organizations in the humanitarian field for better crisis response, more cost-efficient, and higher qualitative project delivery.

POINT seek to include the training, coaching, long term follow up, for those who participate in its programs. for that, we are always developing our experience in coordination with high institutions around the world.
work domain interventions
The programs contribute to organizations capacity development by conducting the following interventions:
Due diligence and organization capacity assessment

Training on International Humanitarian Standards

Mainstreaming the humanitarian access and negotiations skills within the conflict

Tailored technical Humanitarian Sectors capacity development

Project and Program management

Training on Disaster Preparedness & Response

Consultancy and Training for Organization Operational Departments

Localization and partnership support


Consultancy and Training on Organization MEAL & Data Management